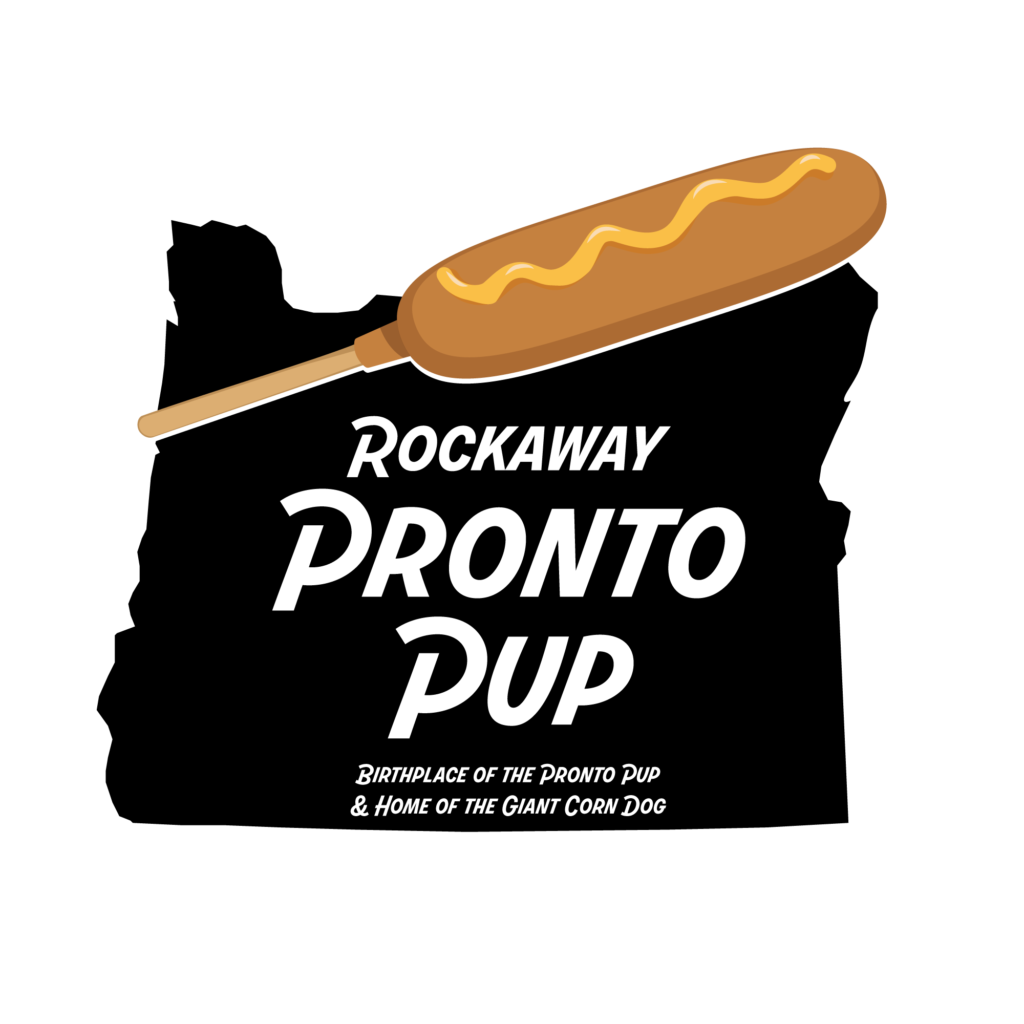 Birthplace of the Pronto Pup
+ Home of the Giant Corn Dog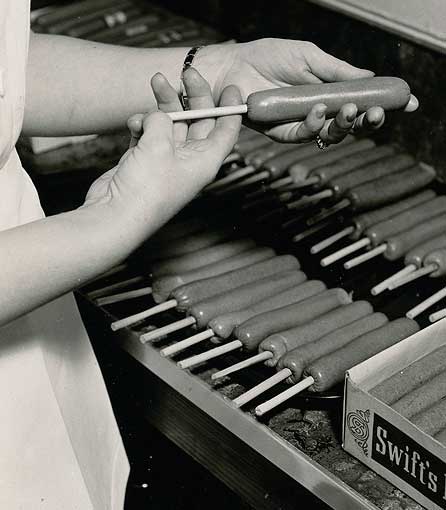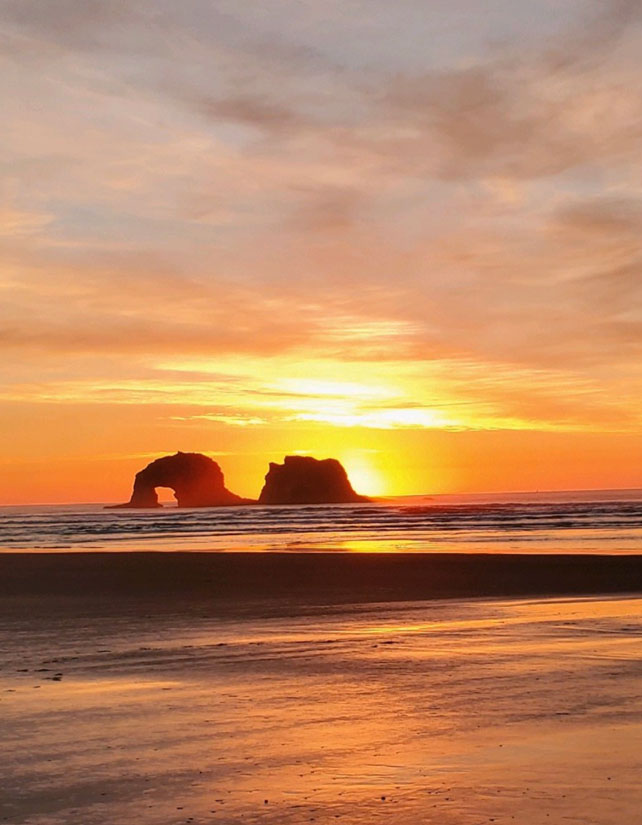 ORIGIN of the pronto pup
Our Story
More than 80 years ago, George and Versa Boyington turned disappointment into the invention of a lifetime when rain came and ruined the buns for their hot dog stand in Rockaway Beach, Oregon.
As corn dog folklore goes, George came up with an idea: what if they could find a way to make a bun on demand?
He went to work to develop the perfect solution for serving up tasty dogs in the rainy Pacific Northwest: the corn dog.
With the quick speed of the cooking process, George decided to name his invention the Pronto Pup.
From the day of its debut, Pronto Pups have been a fast-food sensation. In September 1941, the Boyingtons formally introduced their invention at the Pacific International Livestock Exposition in Portland, OR, where more than 15,000 Pronto Pups were sold.
Their original recipe is still in use today and helps other business owners across the U.S. get to experience the deliciousness of the Pronto Pup.
The Rockaway Pronto Pup is proud to honor their legacy in Rockaway Beach and serve a wide variety of deep-fried foods using the original batter recipe created by the Boyingtons all those years ago.
FREQUENTLY ASKED QUESTIONS
Planning a visit to the Rockaway Pronto Pup? Check out some of the questions we receive the most. Don't see an answer to your question? Contact us.
What's the difference between a Pronto Pup and a Corn Dog?
It's all in the batter. Pronto Pup batter is one-of-a-kind, and is closer to pancake batter than cornbread batter. While both include cornmeal, Pronto Pups are more savory, while corn dogs lean sweeter. 
In short, "every Pronto Pup is a corn dog, but not every corn dog is a Pronto Pup."
What's on the menu?
Click here to check out the delicious eats you can get at the Rockaway Pronto Pup!
Do you have vegetarian options?
Yes! We offer the following items for our vegetarian customers: Veggie Pup (deep-fried veggie dog), Zucchini Pup (deep-fried zucchini), Pickle Pup (deep-fried dill pickle), Cheesy Pup (your choice of deep-fried mozzarella, pepper jack, or cheddar), Tater Tots, Fries, and Ice Cream. 
What's in the Pronto Pup batter?
While we offer a wide menu, many of the items involve the original batter that makes Pronto Pups unique. 
Pronto Pup Batter Ingredients: Wheat flour, bleached and enriched (flour, niacin, iron, thiamine, mononitrate, riboflavin), corn meal, corn flour, sugar, salt, dextrose, leavenings, egg yolk, nonfat milk, and rice flour.
Note: this means the batter is not gluten, dairy, egg, corn, or sugar free. We apologize for any inconvenience.
How big is that giant corn dog on your roof?
Pretty darn big! The famous fixture on our roof measures at a whopping 30 feet making it the largest Pronto Pup in the world. Make sure to pull over and enjoy a delicious Pronto Pup while enjoying that giant corn dog's beauty – you can even ride the mechanical corn dog!
I know another business that sells Pronto Pups! Are you related?
In short, no. However, we do use the same supplier for our Pronto Pup batter. All who use the original recipe made and sold out of Portland, OR are given permission by the company to use Pronto Pup branding in our small businesses. We're the only Rockaway Pronto Pup.
While we're all separate businesses, we share one thing in common: our love for serving that tasty Pronto Pup batter.
Do you really have a mechanical corn dog I can ride?
You bet we do! Grab 50 cents and ride at your own risk. Share photos of you riding the Pronto Pup on social media and you may be featured on our pages! 
Tag @RockawayProntoPup in your photo on Instagram or share it on our Facebook page.
How do I buy some Rockaway Pronto Pup merchandise?
We offer fun Rockaway Pronto Pup t-shirts, sweatshirts and more at our Highway 101 location in Rockaway Beach, OR.
Missed out while you were in town and want to purchase something and have it shipped? Contact us to learn what options we currently have available.
Check out our offerings made with the original batter invented right here in Rockaway Beach that makes Pronto Pups so unique.
All pups contain gluten & dairy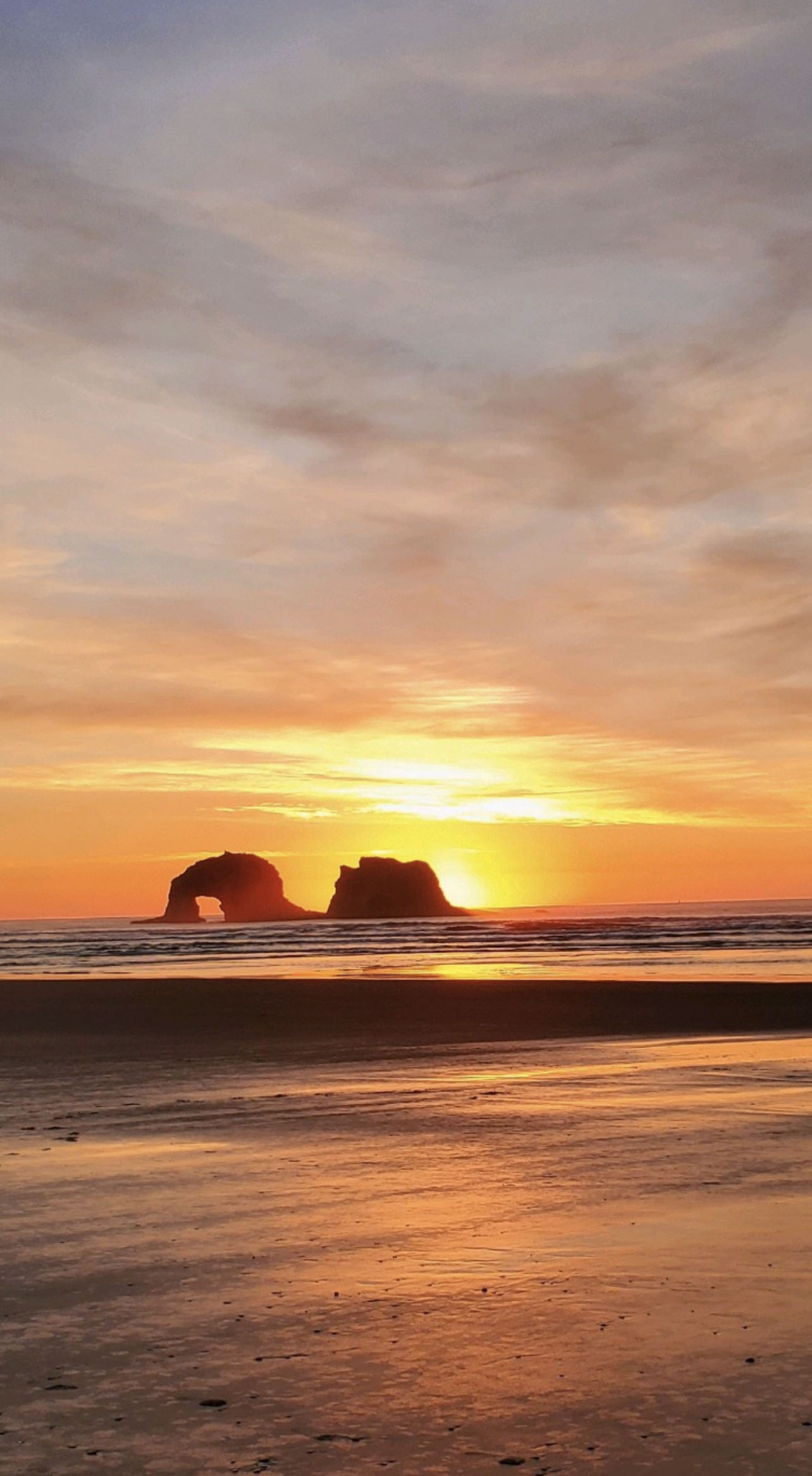 Visit Us
We're Open
We're open on the weekends year-round to serve the Rockaway Beach community and those who travel through.
THURSDAY, FRIDAY, and SATURDAY
10:00 a.m. – 6:00 p.m.
SUNDAY
10:00 a.m. – 4:00 p.m.
Store Hours
Thurs: 10am – 6pm
Fri: 10am – 6pm
Sat: 10am – 6pm
Sun: 10am – 4pm